ART VALUATIONS
A professional art valuation provides you with all of the necessary information whether you decide to keep or to sell an individual artwork or collection.
WHY REQUEST A PROFESSIONAL ART VALUATION?
Your family have inherited artworks and need up-to-date values for their fair distribution

You want to protect your art collection against loss or damage and require an insurance valuation

You would like to know the worth of your art in the current market

You need a valuation of art in your superannuation fund

You would like a professional catalogue of your art for insurance purposes

You need a transparent and honest appraisal for family division purposes

You are the executor of an estate and need a market valuation
ART VALUATION – WHAT'S INVOLVED?
An initial discussion to establish what type of valuation you require

We meet with you to view, photograph and catalogue your art

If you are interstate or overseas, you can supply us with all the necessary information by email

We research your artworks to establish the current values and place all in a easily understandable document with individual and total values

We prepare your explanatory report with clear evidence of previous sales

You will receive your valuation and report quickly and efficiently in both pdf and hard copy

If you have more questions or need further advice, we are happy to answer all your questions

EXPERT ADVICE
David Hulme values Australian and international art, including oil paintings, works on paper, drawings, etchings, lithographs and other limited edition art prints, photographs and sculpture. He is an approved valuer for the Australian Governments Cultural Gifts Program.
We are members of the Art Consulting Association of Australia and are listed as an Approved Service Provider with the Australian Antique and Art Dealers Association.
David Hulme is the President of The Art Consulting Association of Australia.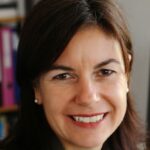 Brigitte Banziger is on the executive committee of The Art Consulting Association of Australia.
FEES
We provide you with a transparent upfront written quote prior to any formal valuation, which is based on our hourly rate. Contact us for a free quote on [email protected] or phone 02 9977 7764. .
If you are not sure whether you need a formal art valuation, you can try our free online valuation first.
We have catalogued and established art values for hundreds of private clients, companies and institutions, both in Australia and overseas, valuing artworks by famous Australian artists, by less-well known painters and international artists.
The National Art School in Sydney, the National Museum of Australia, Manly Art Gallery and Museum, Gosford Regional Gallery, the Dubbo Regional Art Gallery, and numerous individual, public and corporate clients have entrusted us with valuing their paintings, works on paper, photographs and sculpture.
A comprehensive formal art valuation is often the best option to make informed decisions and move forward when artworks from a deceased estate or property division are concerned, or when you need an up to date insurance or market valuation on your art collection.
As completely independent art valuers, you will receive honest and impartial advice from us, underpinned by solid research and knowledge of the art market.
"Dear David and Brigitte, we would like to thank you for the appraisal work you recently did for us. It was invaluable in better understanding the true worth of some of the artworks we acquired. We really appreciate the insights you provided and your prompt and friendly service, and we look forward to dealing with you again in the future." J. & L.B., Sydney, Sept. 2017